In a house in Santa Fe, seven different artists came together to create an album that blended all their voices and perspectives into one. The band and resulting album, both titled Glorietta, was led by Matthew Logan Vasquez of Delta Spirit — who was also a member of one-time indie supergroup Middle Brother. He was joined by Noah Gundersen, David Ramirez, Adrian Quesada, Kelsey Wilson of Wild Child, Jason Blum, and, briefly, Nathaniel Rateliffe.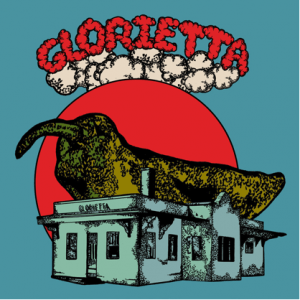 With three songs from each of Vasquez and Quesada, two from each of Ramirez and Gundersen, and one from Rateliffe and Wilson, the album brings it all together cohesively. My favorite tracks are Gundersen's "Lincoln Creek" and Ramirez's "Someday."
The album, out today, will be supported by what appears to be a one-time tour for the group, starting in October, with a stop at First Unitarian Church in Philadelphia.
Other albums out today that we're listening to:
White Denim – Performance
The Devil Makes Three – Chains Are Broken
Interpol – Marauder
Neil and Liam Finn – Lightsleeper